So you wanna sound like a local? Then let's address the elephant in the room first! Dubois is pronounced "Dew Boyz" or similar to Cowboys, only Dubois. Now… on to the history of our beloved western town!
From its earliest history, this valley was a land of repeat visitors. The Wind River Valley was on the seasonal migration route of the Mountain Shoshone natives, also known as the Sheepeaters. For many centuries, these Native Americans stayed in their villages high in the mountains here during the summer and often lived in the valleys here during the winters.
The first Europeans — fur traders, explorers, and "mountain men" such as John Colter — crossed the valley in the early 1800s. Permanent settlers began to arrive around 1870.
The first homestead claim was filed in 1889, and homesteaders were the foundation of the community. Many were cattle or sheep ranchers.
Catering to visitors who want a true Western getaway runs deep in Dubois' history. Charles Moore opened one of the nation's first "dude" ranches in 1909, west of Dubois. His father had managed the store at the nearby Indian reservation. Charlie earned a law degree from the University of Michigan in 1906, but came back West to offer others the cowboy experience.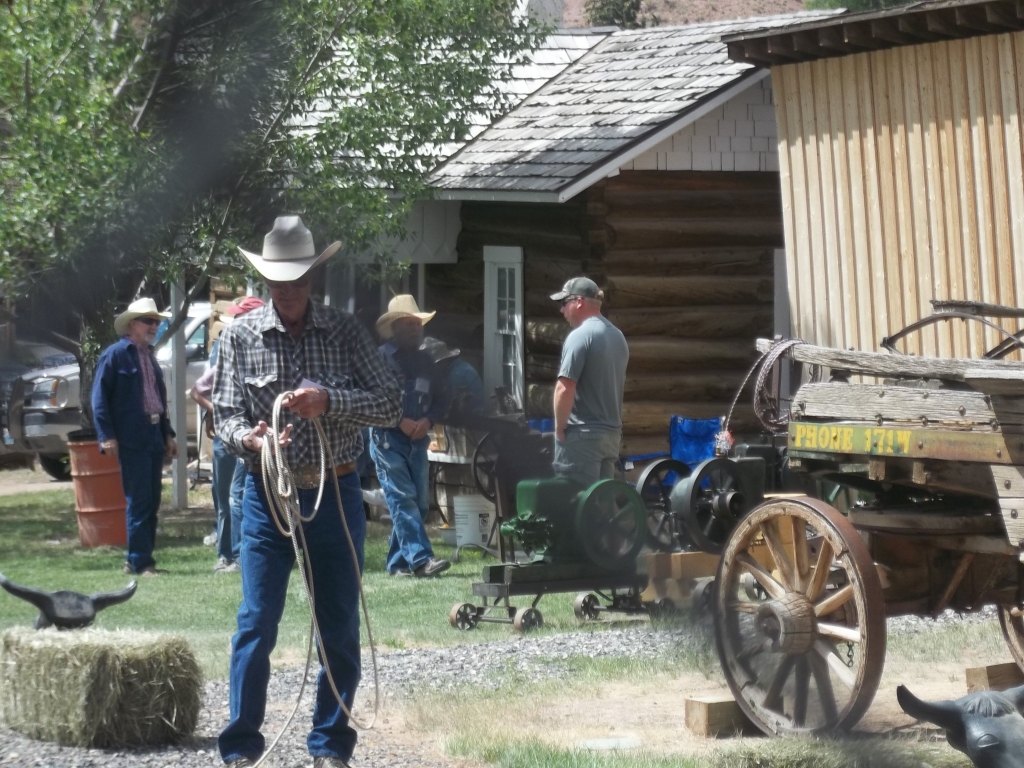 The CM Ranch reopened east of town after a fire at the original ranch. The CM remains in operation today.
Some early settlers here filed with the US Postal Service to name their remote post office "Neversweat," perhaps referring to the area's dry climate. The town of Dubois itself asked to take the name "Tibo," the nickname that residents of the nearby reservation gave to the Episcopal missionary who served them. The Postal Service denied this request, and instead named the town after the Idaho senator who was on the Postal Service committee at the time.
The town of Dubois was incorporated in 1914. In the same year, Wyoming Tie and Timber Company opened log milling operations here, eventually becoming the nation's largest source of railroad ties.
The "tie hack" operations ended in 1949, after which Louisiana Pacific operated a sawmill in town until 1988.
Today the valley's original attractions for its settlers — ranching, lumbering, and respite or adventure for people who want a break in the mountains or an authentic Western experience — remain central to the character of Dubois.